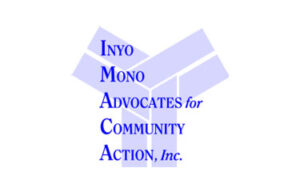 PLEASE NOTE MARCH 19,2022
UPDATED STORY:   DEB MURPHY SUBMITTED CORRECTIONS TO THE FOLLOWING ARTICLE REGARDING BISHOP CITY COUNCIL ACTION AT THE LAST MEETING.  THERE WAS NO VOTE ON THE AMOUNT TO ALLOCATE AND A VOTE WILL BE TAKEN AT THE NEXT CITY COUNCIL MEETING.  IN ADDITION, LESLIE CHAPMAN WAS INCORRECTLY IDENTIFIED AS LINDA CHAPMAN AND KATE MORLEY'S NAME WAS MISSPELLED.  SIERRA WAVE MEDIA IS SORRY FOR ANY CONFUSION THIS MAY HAVE CAUSED AND HAS CORRECTED THE ARTICLE.
Three weeks after Mono County and the Town of Mammoth Lakes allocated $100,000 each to keep the Inyo Mono Advocates for Community Action (IMACA) functioning, the City of Bishop and Inyo County Board of Supervisors dealt with the issue.  Inyo came up with  $100,000.  Bishop Cty Council to vote on $25,000 at their next meeting.  Councilmember Stephen Muchovej explained Bishop is the smallest of the four impacted entities with less available monies.
Kate Morley, IMACA's executive director hired just prior to the financial implosion, repeated
the details of the organization's financial issues for the third and fourth time in the last month.
The organization lost its controller and got behind on billing. IMACA is grant funded; those
grants are reimbursable, meaning the services are provided and the grantor is billed before any
money comes down to the organization. COVID and the subsequent shut-down of businesses
across the county increased the demand on services.
Supervisor Jeff Griffiths, who also sits on the IMACA Board of Directors, explained the depth of
red tape attached to the billing process. With the reporting requirements and requests for
additional information, a bill for $1,300 could cost $1,500 in staff time.
Moberly explained the organization has 30 contracts, representing "a lot of balls in the air." As
an example, the food bank provided supplemental goods for 450 families prior to COVID.
During the pandemic, that number ballooned to more than 1,000 families.
IMACA also staffed and ran pre-schools; those will be handed off to the Inyo Office of Education as of April 1. The organization is still looking for a home for its housing assistance work.
In response to a public comment citing IMACA's "bloated salaries," Griffiths noted that a former pre-school teacher at IMACA was now working at a local fast food restaurant because it paid more.
In general, the Board was sympathetic to IMACA's situation, but a bit guarded on providing
funding, asking for a budget and forecast within the next six months. Morley was willing to
comply with whatever contingencies were placed on the funding.
Griffiths made the motion to provide the $100,000; the motion was seconded and the Board
voted 4-1 to approve. Supervisor Jennifer Roeser was the "no" vote, explaining that her
constituents "wanted sidewalks." Leslie Chapman, Inyo Chief Administrative Officer, explained
the funding would come from contingency funds "set aside for unforeseen emergencies," not
capital improvement funding for sidewalks.