Press release
Eastern California Museum Hosts Mary Austin Birthday Celebration on Sept. 7
"Seldom have I met and known anyone of such intellectual and spiritual power and discipline," said Ansel Adams about Mary Hunter Austin, after they collaborated on "Taos Pueblo," 1930.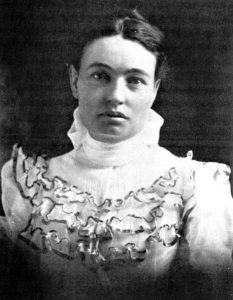 Mary Hunter Austin wrote her most famous book "The Land of Little Rain" while living in Independence. The author was born in September of 1868, and to mark that occasion the Eastern California Museum will host a Mary Austin birthday celebration on September 7, 2019.
The free event will be held at the Museum, from 12 to 3 p.m. and will feature guided tours of Mary Austin's Independence home and, thanks to a talented local performer, an "appearance" by Mary Austin herself. And yes, there will be a birthday cake. 
After publication of "The Land of Little Rain" in 1903, Austin went on to become a popular and prolific author, whose 30 books and other works of fiction, plays, essays and non-fiction depicted the unique desert environment of the West, and more specifically, the Mojave Desert and the Eastern Sierra. Critics note that Austin was a "prominent voice in early 20th Century American literature."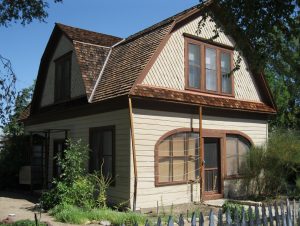 The universal themes she pursued in her writing resonate today, with many of her books still in print. (The Eastern California Museum Bookstore carries about a dozen of her titles.) Her work remains some of the most enjoyable and educational writing about man's impact on a unique desert environment. Austin combined a botanist's eye for detail with a poetic style that placed her prominently in realm of early "nature writing," along with John Muir and Aldo Leopold.  
Regarding "Land of Little Rain," Professor and poet Robert Hass wrote, "it has become a small classic of American literature. It is a book writers love and environmentalists and students of environmental history have come to value more and more." 
Austin also incorporated a strong female voice in her work, as well as portrayals of miners, ranchers and Paiute and Shoshone peoples in her work. Thus, Austin has been called "a mystic, a folklorist, a social commentator and chronicler of regional American culture." 
Presenting those aspects of this complex woman will be Gail Swain, who will step into the shoes and dress of Mary Austin to portray the writer's unique characteristics, life stories and powerful literary voice. Swain's presentation will begin at the Museum at 1 p.m. "Mary" will be in the Museum from 12 p.m. to 3 p.m. to answer questions, take pictures and mingle with her guests.
A Bishop resident, Swain, like Austin, hails from the Midwest and received a theater degree from the University of South Dakota. She taught high school English and drama in the Midwest before embarking on a career as a corporate trainer. She moved to Bishop in 2006, she has been involved with numerous civic groups and non-profits and performed with theater groups in Mammoth Lakes and Bishop.  
The Eastern California Museum has also secured permission to lead guided tours of Mary Austin's Independence home, which is a private residence and not open to the public. There will be two tours, at 12 p.m. and 2 p.m. The tours are free, but space is limited, so please call the Museum at 760-878-0258 to reserve a spot. 
The Eastern California Museum is located at 155 N. Grant St. three blocks west of the Historic Inyo County Courthouse, in Independence.
For more information, call 760-878-0258, or check the Museum Facebook page. 
PHOTOS
Mary Austin as young woman. Photo Courtesy of the Eastern California Museum.
Mary Austin's home in Independence. Photo Courtesy of the Eastern California Museum.