Last month, Brett Birmingham of Big Pine went public to claim that he had followed state medical marijuana laws and was not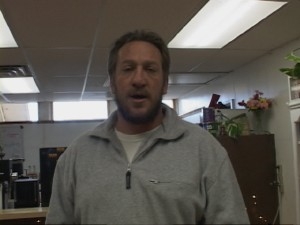 guilty of any crime. However, Inyo Superior Court has now confirmed that Birmingham pled no contest to misdemeanor and felony drug charges.
It was about a year ago that Inyo Narcotics agents arrested Birmingham for alleged sales of marijuana. INET agents had said they conducted a four-month investigation, including a buy of marijuana from Birmingham by an undercover agent.
In April, Birmingham characterized his case as a medical marijuana situation in which he had not violated the law. He said then, "It's my job to allow safe access to medical marijuana." He compared his case to that of Bill Crosby in Mammoth Lakes, who has filed claims against Mono County and Mammoth for what he says was a wrongful search and arrest. Crosby has had an association with a medical marijuana organization in Mammoth Lakes.
At the end of April, according to Inyo Superior Court, Birmingham pled no contest to one count of providing under one ounce of marijuana and no contest to a felony charge of possession of marijuana for sale.
He will face sentencing in the near future.