Mono County and Mammoth Lakes already have a sizable geothermal plant, but Mono Supervisor Larry Johnston would like to see a biomass co-generation plant in the county – another way to create energy in a "green" way, as they say.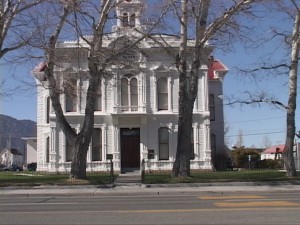 Johnson said that he and others have discussed this with Mammoth Fire Chief Brent Harper. The idea would be to use wood waste from some of the fuels reduction projects through the fire department. Johnston said the County is working with the Forest Service and fire departments.
The County has applied for a block grant for planning what's called a biomass plant. Johnston said the County has no specific location for such a plant. He said the burning of waste wood could create air quality issues, so he planned to meet with the Air Pollution Control District.
In the winter, Mammoth Lakes has had violations of air quality rules with wood smoke and road dust. So far, officials are calling their proposal East Side Biomass Group. Johnston said they have invited Edison to join, and they will also look at the possibility of solar power generation.