Francis William Lawrence
1934-2015
Francis William Lawrence, age 81, born in Tulare, California on July 23, 1934. Passed away on September 29, 2015 in Bishop, California.
Bill was a cattleman for 50 years in Central California.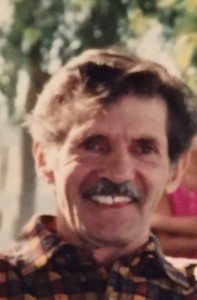 It is not what he has, not even what he does, which directly expresses the worth of a man, but what he is. Our Dad Bill is survived by his brother Dan, his first wife Beverly, whom together they raised seven children. Bonnie, Babette, Brenda, Brad, Bridgette, Berdine and Barbie, and the blessings of 22 grandchildren and 18 great grandchildren.
A Rosary will be held at 6:00 PM on Friday, October 9, 2015 at Brune Mortuary 325 West Elm Street, Bishop, California followed by a graveside service at 10:00 AM Saturday October 15, 2015 at Big Pine Cemetery, 605 W. Crocker Ave., Big Pine.