News release
On Wednesday, April 18, 2018, personnel from Inyo County Sheriff's Investigations and Inyo County District Attorney's Office executed a search warrant at a residence on Olivia Lane in Big Pine after receiving information from the Bishop Police Department that 54 year old Loren Krytzer (a convicted Felon) was in possession of firearms.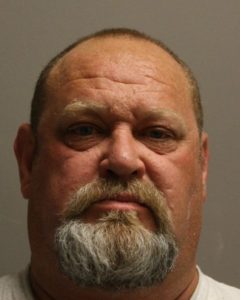 After Investigators conducted follow up, a search warrant was obtained. Investigators recovered a total of nine firearms, high capacity magazines, and several rounds of ammunition.
Krytzer was arrested for felon in possession of firearms, possession of prohibited firearms, felon in possession of ammunition, and possession of high magazines.
Krytzer was transported and booked at the Inyo County Jail and held on a $10,000.00; as of the morning of April 19th, Krytzer had posted bail and was released from custody.