Big Pine Fire responded with two SXS to Sugarloaf Mtn and Little Onion Valley for a single vehicle rollover with injuries. Sierra Wave spoke with Fire Chief Damon Carrington. He was first on the scene after receiving the 9-1-1 call.
Carrington said that the vehicle, a Jeep, with two women passengers and one male driver, rolled over several time down a hill, coming to a stop against a large boulder. All were wearing seat belts; however, the driver was ejected from the vehicle. One of the women was able to get to her phone and call for help.
Carrington notified Inyo County Sheriff's Search and Rescue, and the California Highway Patrol helicopter and paramedics were dispatched to the scene. The male driver was airlifted to the local hospital, then flown up to Renown Hospital in Reno, Nev. He is reported doing  well.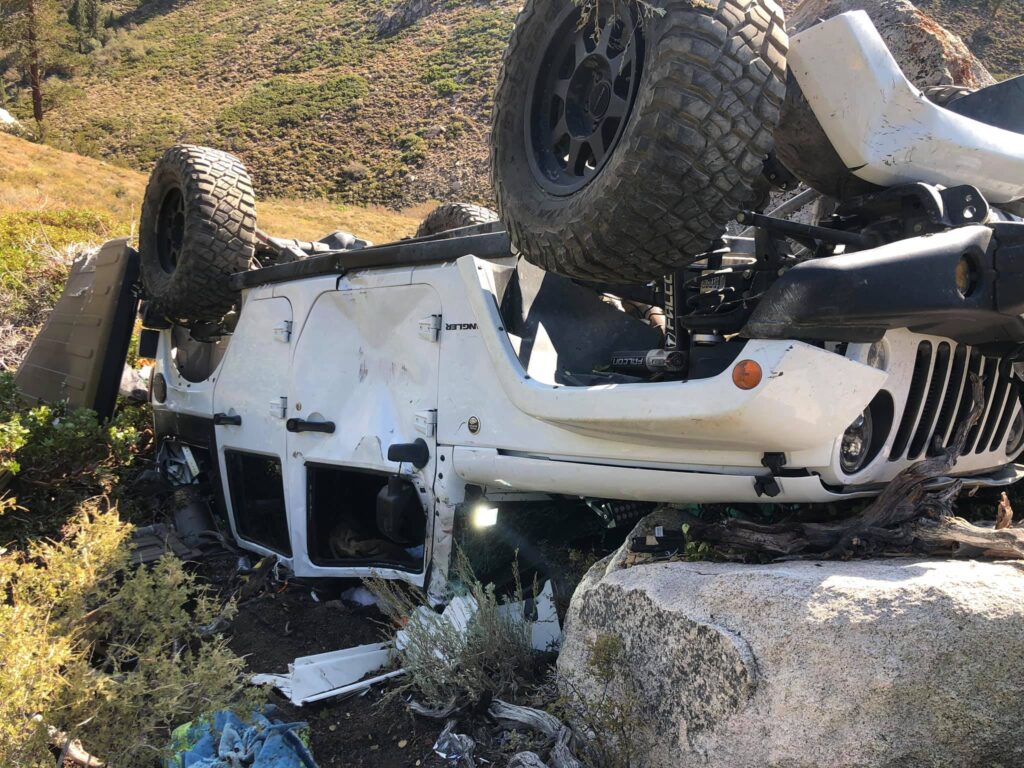 Due to the remote location and the injuries H80 was requested with Inyo Search and Rescue to help carry the patient to the landing zone.