(Photos courtesy of BPVFD Facebook Page)
Big Pine Fire responded to a single car rollover yesterday about 7:30 pm.
The Driver was wearing his seatbelt and was uninjured.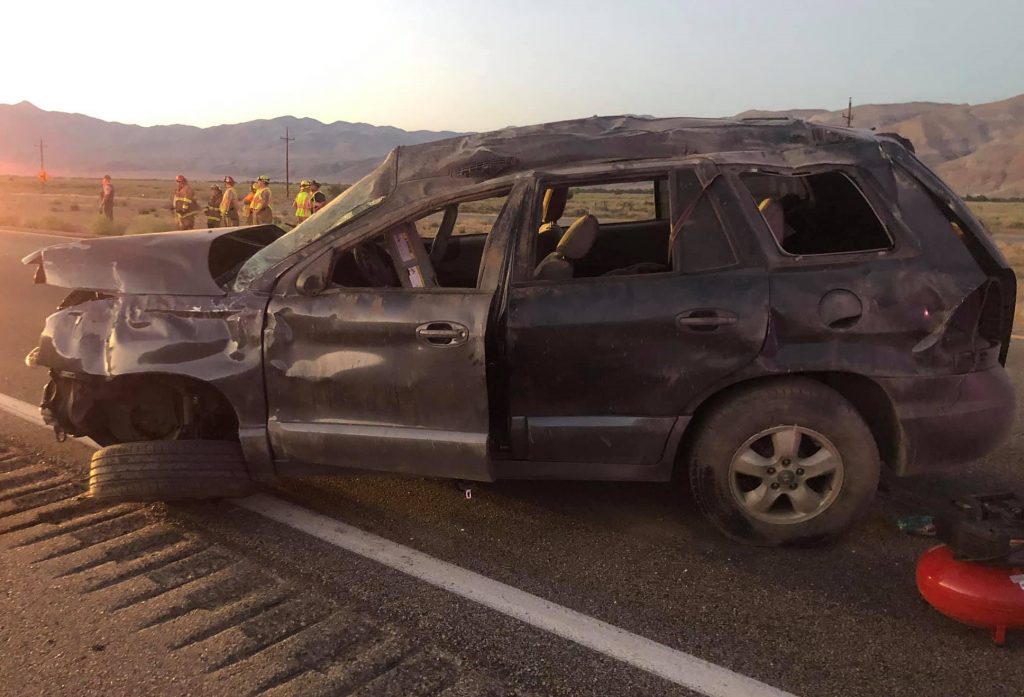 Driver signed AMA and Sierra 35 returned, Engine 2316 and WT 2313 stayed on scene to provide safety for CHP officers.
Please drive slow through emergency scenes as someone was almost hit yesterday.