Early Sunday morning, the Big Pine Volunteer fire fighters responded to the Stone Property on the Big Pine Reservation. A building and a sweat lodge, central to Native American spirituality, burned nearly to the ground.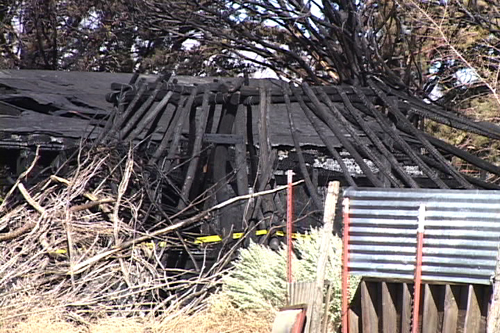 At first some thought that the fire was arson, but Inyo Sheriff Detective Marston Motweiler reports that a CDF fire investigator determined that the cause was accidental. Like an earlier fire on Grove Street in Bishop, many suspected arson and the state investigators with the California Department of Forestry were called in. Like that fire, this blaze was determined by investigators to be accidental.
Detective Motweiler reports that early on investigators heard some misinformation, which was later corrected. He reports that the CDF investigator found an electrical problem to be cause of this fire.