Big Pine Fire Department purchased this HME Super 6 in Late September. They had it painted by Inyo-Mono Body Shop and had it outfitted in Late December.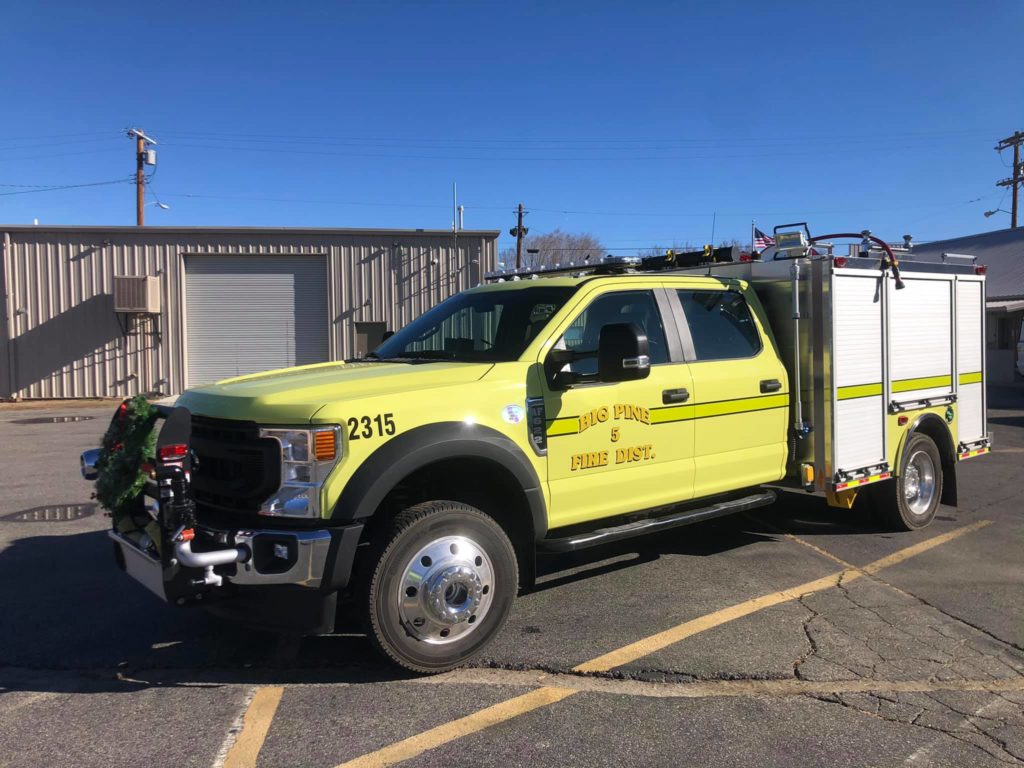 It has a single stage pump capable of 500 g.p.m. with a portable diesel pump delivering 200 g.p.m., plus 300-gallon water tank and a 20-gallon foam tank. It has two reels with 100' of 1" hose.
The firefighters have put all of their Rescue tools on it for faster response and having the ability of all the Firefighter's driving the Engine instead of having it on one that takes a class B driver. Has two 12 volt LED scene lights, portable fox furry scene light, Hose packs and wildland tools.
This is a great purchase for the Big Pine Fire Dept. They would like to thank the Board of Directors, Firefighters and the community of Big Pine for it's continuous support. The cost of this beauty, the HME Super type 6, was $286,000.