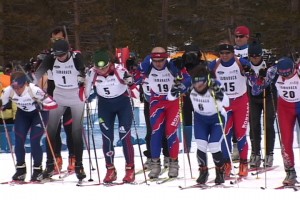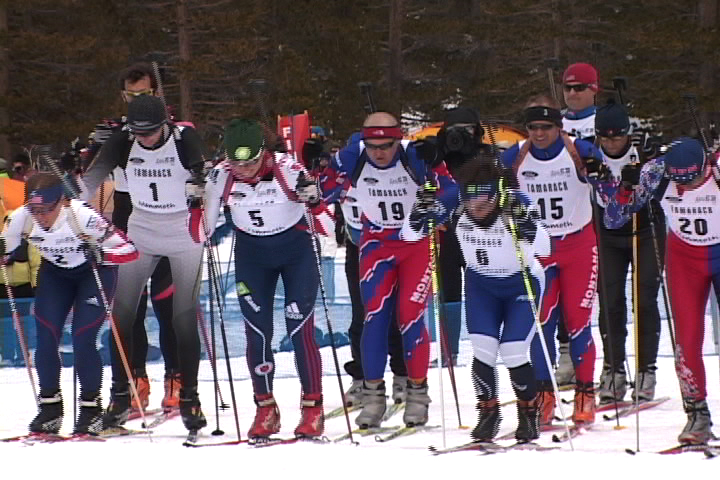 201

3

 Mammoth Winter Biathlon
March 2

2

-2

4

th
• • • • • • • • • • • • • •
Sixth Annual Mammoth Winter Biathlon Waves and Start Times are now posted at 
http://www.mammothbiathlon.org/waves-start-times/
 .
This year we have a special treat. Our junior biathletes will be racing on Saturday in their own waves. On Sunday, many of them will ski again seeded in waves against their parents. Yee Haw, this is going to be fun to watch. In some families, we'll see who'll be doing the dishes next week. Don't miss the fun.
With the great snow and great weather, Mammoth Mountain will undoubtedly have a bunch of skiers. Parking at Main Lodge all the way down to Chair Four will fill up fast. Consider taking the shuttle buses. Please allow plenty of time to get to your start or to see the waves of your choice.
Pat Lanin: Cross-country skiing isn't your life. It's not the end of the world.  Being fast doesn't make you kinder, smarter, or anything. It means you're a fast skier. That's all it means.
Ski Exuberantly,
Hank
Mammoth Lakes, California
Elevation 8083 feet in John Muir's Range of Light