Beverly Ann Brown of Bishop, CA passed away at Renown Medical Center in Reno, NV June 24, 2018. Born in Bishop on October 20, 1954 to Robert "Bob" and Elizabeth "Betty" Cashbaugh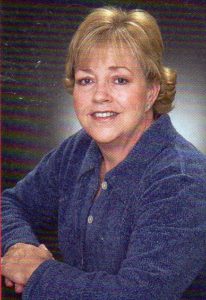 Beverly grew up in Hammil Valley at Cottonwood Canyon Ranch and attended Edna Beaman Elementary School in Benton until the age of 9 when her family moved into Bishop.
Beverly was a candy striper at Northern Inyo Hospital and graduated Bishop Union High School in 1972. She attended nursing school in Colorado Springs, CO and also attended beauty school in Reno, Nv
After graduating in 1975 she returned to Bishop and was a hair dresser until she and her mother opened the Undie Drawer in 1979.
After her mother's passing she obtained her real estate license and went to work for Mac Davis Realty. She spent 12 years working for Inyo County Social Services.
She had a passion for serving the community. In 2006 she was elected Inyo County's 3rd District Supervisor where she served one term. Prior to her time spent as 3rd District Supervisor she was elected to Bishop Union Elementary School Board of Directors, she was appointed to the Tri-County Fair Board of Directors and also volunteered her time with the Tri-County Fair Junior Livestock Auction Committee.
Beverly is survived by her husband Bert Brown, son Beau Brown of Bishop, Son Daniel Brown and his wife Sarah along with their two daughter's Emily and Cashlynne of Bishop, son Jonathan Brown and his wife Celina along with their son Blake of Marysville, WA, her brothers Bob Cashbaugh of Bishop, Jon Cashbaugh and wife Melissa of Rosemond, CA, her aunt Wilma Muth of Bishop along with numerous in-laws, cousins, nieces and nephews. Bev was preceded in death by her grandparents Gus and Ruth Cashbaugh and parents Bob and Betty Cashbaugh.
Graveside services will be held 10:00 AM, Saturday July 7, 2018 at West Line Street Cemetery.
In lieu of flower's Bev's family requests that donations be made in her name to Laws Railroad Museum, PO Box 363 Bishop, CA 93514.