Bettie Rose Humphrey of Bishop, California passed away on May 17, 2019.
Bettie was born on October 18, 1949 on the family farm in Paris, Arkansas to John and Betty (Hampton) Schouweiler. She was third of five children.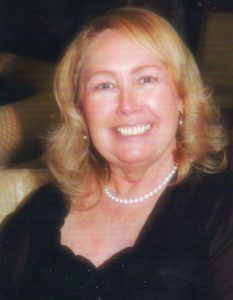 Bettie was preceded in death by her parents and older bother John.
She is survived by her loving husband Greg Humphrey. Her step son Jeremy Humphrey. Step daughter Dawn Humphrey. Sister Glenda and husband Nathanael Warren. Brother Len and wife Joanne Schouweiler. Brother Joe Schouweiler. Her late brother's wife Stephanie Schouweiler. Her niece Lisa Rose and nephews Charles, Michael and Stephen. Grand children, great grandchildren and many cousins.
Always thinking of others and their special days, Bettie never forgot a birthday, anniversary or holiday. Cards were always promptly in the mail and filled with so much love.
She and her husband Greg enjoyed going on cruises together. Her favorite was the 15 day cruise to Hawaii for her birthday in 2002. She loved being out on the ocean.
Their love for traveling didn't stop with the cruises. Greg won multiple trips on the Regis and Kelly show that they watched. Three trips to Florida, a trip to St. Croix and another to Utah. They never missed a family reunion if they could help it. Bettie loved her family with all her heart.
Bettie graduated from Glendora High School in 1967. She had many jobs in the insurance industry before being hired by the Inyo County Sheriff's Department where she retired in 2011.During her 20 years at the Inyo County Sheriff's Department Bettie was known as "the ambassador of Inyo County".  She earned this title due to her extensive knowledge about the county and her pure love of it. Always promoting the beautiful area in which she lived.  She was an active member of the VFW, the Elks and was an ECV Widder of the Slim Princess Chapter.
She had a smile for everyone and was very much loved by family and friends. A celebration of life will be held at a later date.