Benett Kessler, one of the most recognized and trusted journalists in the Eastern Sierra for a generation, has died. She was 65.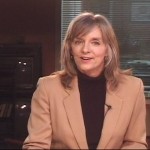 Kessler died Jan. 2 in Northern Inyo Hospital after battling cancer for more than three years, her close friend Scott Clark, a physician at the Bishop facility, said.
Kessler, the majority owner of Sierra Broadcasters, LLC in Independence, was a daily presence in Owens Valley and Mono County homes, delivering news  reports and opinion pieces on television, radio, online and in print for 38 years about the most controversial issues in the region.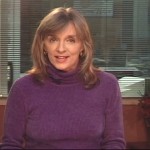 "Benett was the premier journalist in the Eastern Sierra," said Bob Todd, operations manager at Sierra Wave Media, which is owned by Sierra Broadcasters. "She approached each day at work and every story with enthusiasm that we found amazing and contagious. It was an honor and privilege to work with her."
Lone Pine environmentalist Michael Prather remembered Kessler as "an incredibly gutsy woman – she never took a step backward. All of us should feel grateful for her efforts to provide comprehensive daily coverage of our most pressing issues."
The Los Angeles Department of Water and Power, the Owens Valley's largest landlord and controller of most of its land and water, became her great subject. It was one she found inexhaustible.
"I started reporting in 1976, a year of a terrible drought and heavy groundwater pumping by the DWP," Kessler recalled in a recent interview with Louis Sahagun, a staff writer at the Los Angeles Times. "Locals became outraged — and wanted to know more."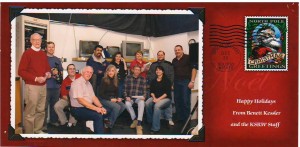 "Over the years, I produced so many DWP articles it's hard to remember them all," she added with a laugh. "But the work I'm most proud of shined a critical light on the suffering of people and the environment at the hands of bully officials and powerful vested interests."
Friends and relatives remember Kessler as an indefatigable journalist and explorer of ideas and trends. She had a keen interest in spiritual teachings, as well as in the latest scientific breakthroughs. Her hobbies included painting and gardening. She also had a .38 Special handgun and knew how to use it.
Mary Roper, president of the Owens Valley Committee, a nonprofit dedicated to monitoring the region's land and resources, remembered Kessler as "an investigative reporter of great courage and insight. People in positions of power had good reason to worry because she asked the right questions."
Kessler was born on Feb. 3, 1949, the same day her father, Carl Kessler, started working as a lawyer in Dayton, Ohio. As a young girl she enjoyed attending social events with her father — a superior court judge at the time — writing poems and short stories and, as she put it, "flying down the highest hill in the neighborhood on my fun, cheap bike."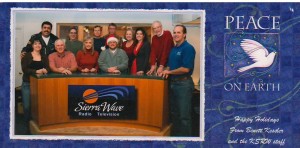 "There were sad times, too," she recalled. "My parents divorced and my step-father committed suicide when I was 15 years old."
Kessler was editor of the campus newspaper at Dayton's Wilbur Wright High School, where she graduated in 1967. She attended the University of Chicago for three years, and in 1970 got married. "We split up a year later," she said.
In 1972, Kessler and a friend hit the highway west. Her life would never be the same.
They ended up in San Diego, where Kessler rented an apartment and started taking yoga classes led by John Heston, an Owens Valley resident and student of comparative religion and the writings of Manly Palmer Hall, founder of the Philosophical Research Society in Los Angeles.
In 1975 Kessler moved to the hacienda-style compound that Heston designed, built and shared with his loving companion, Kenny Scruggs, on the northern edge of the Owens Valley community of Independence off of Highway 395. The shady retreat of fountains, orchards and reflecting pools was the hub of Kessler's life for the next 39 years.
Heston, a colorful jack-of-all-trades, also had a nose for news. In 1976 he created Eastern Sierra News Service, which he operated with Kessler out of his home. Their motto: "Comfort the afflicted and afflict the comfortable."
One night in the spring of 1976, someone tossed a pipe bomb at their newsroom. No one was injured in the blast. Kessler always assumed it was in response to their DWP reporting, which aired on Lone Pine radio station KINC.
Soon after, one of that radio station's owners said that the DWP threatened to cancel their tower lease if Heston and Kessler were not let go. Their news show was cancelled on March 17, 1977.
Heston and Kessler responded with sharp-worded flyers they tacked to bulletin boards and telephone poles from Mammoth to Olancha. Their dispute with Los Angeles was chronicled by premier news outlets including the Los Angeles Times.
The same year they began publishing the Inyo County Newsletter: Heston did the writing, layout and photography; Kessler reported the news and ran the printing press and darkroom.
"Almost immediately, we were swamped with advertising," Kessler recalled. "The ambience was electric."
In 1982, with the backing of local investors, Heston and Kessler formed Sierra East Television, Inc., and leased cable channel 12 in Bishop to launch the Owens Valley's first local television station.
In 1996, again with funds from local investors, Heston and Kessler obtained a federal license to establish KDAY-FM radio. Four years later, they founded a television station and the radio and TV operations had grown into Mammoth Lakes and Mono County. Those radio and television stations are now known as the Sierra Wave.
Heston, who had been a politically active presence in Owens Valley since the 1960s, died in 2007. Scruggs, a Bishop attorney and civic activist who became a voice in court for children trapped in their parents' custody battles, died in 2012.
In a recent interview, Kessler said she hoped that her beloved hacienda and Sierra Wave Media, which includes KSRW-FM, KSRW-TV and sierrawave.net, would "remain in operation as they are."
Kessler is survived by her mother, Carolyn Husco.