Beatrice Steiskal Gerhart – a former resident of Bishop, CA, died in Huntington Beach, CA at Beachside Hospital after a brief illness.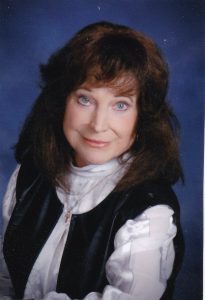 Born in 1935 in Bellevue, PA, she loved Pennsylvania and always retained a fondness for the community in which she was born and lived.
She moved to Southern California in 1964 and remained there for the rest of her life. After spending many family trips and outings to the Eastern Sierra and in particular, Bishop, CA with her husband and WW2 veteran Dr. Joseph Steiskal they decided to make Bishop their home.
After Dr. Joe passed in 1998 in Bishop she re-married long-time Bishop Resident Mr. Thomas Gerhart, a Korean War veteran. After his passing she decided to move back to Huntington Beach to be closer to her sons and family.
She was surrounded by her loving family when she was taken to be with the Lord. She was a beautiful and loving woman to all that knew her, she deeply touched all those that she met and brought unity and love to her family that she loved and who loved her so much. She will be sorely missed.
Brune Mortuary in Bishop, CA has been entrusted with the arrangements and she will be laid to rest in the East Line Street Cemetery. Services will be held at 11am on Saturday, June 11, 2016 at Brune Mortuary.