Another blast from the past in Mammoth Lakes as former Councilman Tony Barrett made it official today – he will run for Mammoth Town Council in June.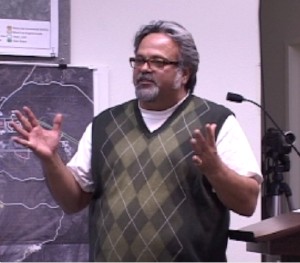 Barrett currently sits on the Mammoth Planning Commission and had served earlier on the Council. The announcement of his candidacy means two former councilmen and one current one will seek election – John Eastman, Rick Wood and now Barrett. Another former councilman, Kirk Stapp, had earlier said he was considering a possible run.
Barrett issued a press release today which said, in part, "I commit to working with the community as a whole, not for special interest groups, to come to consensus on the issues before us." Barrett points to hard economic times and the need to address the Town budget in a "fiscally responsible manner."
The candidate talks about restructuring town government. He names these things as important – economic sustainability, public safety, law enforcement, wildlife program, tourism and protection of the environment.
Barrett calls for a cooperative effort among council members and the public to address the important issues.
Several other names continue to circulate as possible candidates. February 16th marks the first day to take out nomination papers.