With the upcoming additional investigations into possible Manson Family victims, Death Valley National Park Rangers report that access to the Barker Ranch Area will be temporarily closed later this month.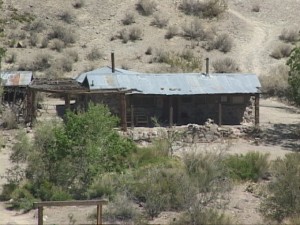 With evidence pointing toward hidden graves at the one time home of the notorious Manson Family cult, the Inyo County Sheriffs Department has ordered more forensic testing at the Barker Ranch.
When these tests will occur has not been released to the public and Park officials dont give exact dates on when the Barker Ranch region will be closed for the investigations.
In a press release, Sheriff Bill Lutze said that the analysis of reports and information gathered about sites so far, warrant further solid testing on Barker Ranch and Myers Ranch before any final decision is made to excavate in search of bodies.
The plan is to have a report and a decision on whether or not to dig possibly by April 25th.