Barbara Francis Vaulet, of Sparks, Nevada passed away Wednesday August 26, 2015 at home with family by her side.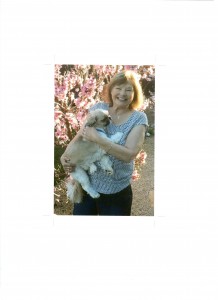 Born on Leap Year February 29, 1936 in Los Angeles, CA, Barbara was preceded in death by her parents Edward and Madge Schneider of Bishop and husband of 44 years, Robert Vaulet. Barbara graduated from Belmont Jefferson High School in Burbank, CA and within a few years Barbara married her soulmate Robert.
Together they raised four children; Laurie, Robin, Daniel and David. Robert and Barbara relocated to Bishop, CA in 1969 to raise their children out of the city. Barbara worked at Brune, Buck and Talmage Mortuary for many years as the compassionate first contact for the bereaving families of Inyo County.
After leaving her employment at the mortuary Barbara went to work for the Inyo County Public Guardians Office where she worked until her retirement in 1997. After retirement, Barbara and Robert enjoyed traveling in their RV and spending time with family.
After Roberts passing in 2005, Barbara relocated to Sparks, NV. Barbara loved the time she spent with her family, her dogs and chickens. She was a wonderful cook and gardener and loved to watch the Angels baseball games.
Barbara will be truly missed by anyone who met her or was touched in some way by her warmth, generosity, love and support.
Barbara is survived by her sister Elaine Roberts of Carson City, NV.; daughter Lauri Adams and son in law Jeff Adams of Lake Mathews, CA; daughter Robin Vaulet and son in law Vernon Bernard of Bishop, CA; son Daniel Vaulet of Sparks, NV, and son David Vaulet and daughter in law Carrie Vaulet of Sparks, NV; grandson Brent Vaulet and Miranda Vaulet of Sparks, NV; grandson Blake Adams of Lake Mathews, CA; granddaughter Tiffany Adams of Temecula, CA; grandsons Robert Vaulet and Chris Vaulet of Sparks, NV; great grandson Jeston Vaulet of Sparks, NV; great granddaughter Reese Vaulet of Sparks, NV; great grandson Dexter Adams Cooper of Temecula, CA; as well as her beloved dogs Ozzy and Rocky and a large extended family.
Services will be held September 9, 2015 at 10 am at Our Lady of Perpetual Help Catholic church. Interment will follow at East Line Street Cemetery.