In May, the Federal Court in Fresno postponed the sentencing of Bishop resident JoAnn Barba who has pleaded guilty to embezzlement. Barba was scheduled to be sentenced on Friday July 17, 2009, but that date has been postponed for a third time.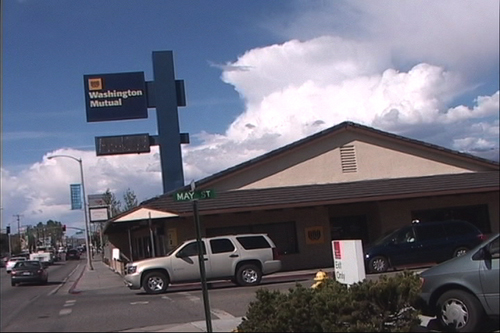 In February, the former bank employee pleaded guilty to the embezzlement from the Bishop branch of Washington Mutual Bank. It was not until May of 2008, that Barba was arrested.
Up until the Washington Mutual investigators started to look into the crime, Barba had worked as a Personal Financial Representative for the bank. Lauren Horwood, with the US Department of Justice reports that Barba embezzled approximately $760,000 between December of 2005 and April of 2007. Barba took the money out of the accounts of elderly people and re-paid some of these accounts with money embezzled from other accounts, according to Horwood. After the Bank repaid the accounts, Horwood says that WAMU would ultimately suffer a loss of $600,000.
Barba was not considered a flight risk. After the arrest, a judge allowed her to be released from custody. On of the stipulations of the release, hand written onto the release paperwork, was the statement that Barba could not enter a casino or other business establishment where gambling or gaming activities are conducted.
In May, the sentencing had been postponed to give Barba more time to find a place for her daughter to live in the event that Barba receives prison time. She faces up to 30 years. This time around, the DOJ does not list a reason why the sentence was put off. Barba is now set to be sentenced on July 23rd.