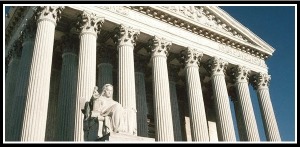 With the State Court MLLA writ amended, the Bankruptcy Court has now dismissed the Town of Mammoth Lakes case filed for bankruptcy protection.  Basically, the agreement reached by MLLA, Terry Ballas and the Town led to the bankruptcy dismissal.  Now, the Town must make a $2.5 million payment to MLLA and a $50,000 payment to Terry Ballas, according to the agreement.  Assistant Town Manager Marianna Marysheva-Martinez said, "Pursuant to the Settlement Agreement, the first payment to MLLA as well as to Ballas, must be deposited into escrow on or before the second business day following entry of the bankruptcy dismissal order."  Martinez said the funds will be transferred to MLLA and Ballas on the fourth business day following entry of the dismissal order.  Following is the Town's press release issued Friday afternoon:
CHAPTER 9 BANKRUPTCY PETITION IS DISMISSED FOR MAMMOTH LAKES
Mammoth Lakes, California, November 16, 2012 – The Town of Mammoth Lakes announced today the dismissal of its bankruptcy case by U.S. Bankruptcy Judge Holman. The dismissal follows the recent historic settlement of a 2008 legal judgment and cancellation of the related airport Development Agreement. The judge's order is attached to this press release.
The settlement is between the Town, and, collectively, Mammoth Lakes Land Acquisition LLC (MLLA) and Airport Developer Terrence Ballas ("Ballas"). The settlement amount is $29.5 million, substantially less than the $43 million judgment held by MLLA against the Town. The settlement also allows the Town to pay the reduced $29.5 million amount over for 23 years, at a fixed 5.17% interest rate.
The U.S. Bankruptcy Court order dismissing the Town's case, and detailed settlement documents are available on the Town's web site: http://www.ci.mammoth-lakes.ca.us/index.aspx?NID=498.
The Town continues to be open for business. Our recent "Best Summer Ever" campaign was a great success, and we look forward to having the "Best Winter Ever". We invite you to help us live up to this goal.