The drop in the real estate market has taken a widespread toll, including the California retirement system, known as PERS.
According to the Los Angeles Times, the value of the retirement system's investments in housing declined 35% so far this year. PERS is the country's largest pension fund, and the 35% drop equals a paper loss of $3.3 billion. PERS provides pension benefits for 1.6 million current and former employees of the state and many local governments and school districts.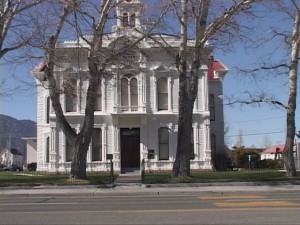 This drop in PERS investment value could mean our local counties and districts might have to contribute more to PERS. Mono County Administrator Dave Wilbrecht said this is not an issue right now. He said that PERS reports are a couple of years behind in calculating employee retirement benefits. So, this year's decline could catch up in a year or two.
Wilbrecht said that Mono County will get a report at some point that would put the county on notice for a potential increase in PERS participation. Mono's Finance Director Brian Muir agreed that the impact will eventually come but will be gradual. Muir predicted that Mono will not see a huge change in PERS contributions.
Inyo County Administrator Kevin Carunchio agreed that the economic downturn has taken a toll on PERS investments. He, too, believes the impact will be felt in a year or more.