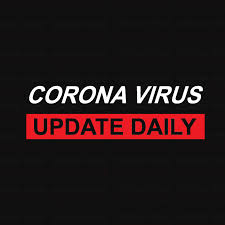 We're doing something a little different on reporting the day-to-day Inyo County and Mono County Covid-19 Reports. Because there is always a lag of two to three days (if a holiday) in the daily reported Inyo County numbers. the comparison of Covid-19 numbers between the two counties is impossible to maintain. Mono County keeps its Covid-19 report 24/7 up to date in real time.
To keep you apprised of only the very latest numbers from either county, we've place two buttons in the upper-righthand corner of our website, one for Inyo County and the other for Mono County. They will take you directly to counties' Covid-19 websites with the latest numbers for the last time they posted them.
Below is some background information and explanation of the state's "Blueprint for a Safer Economy" using the four-tiered color-coded system which determines the level of business restriction and other activities that are allowed under each tier.
[Covid-19 county reports began being recorded in mid-March of 2020]
CURRENTLY BOTH INYO AND MONO COUNTY ARE UNDER THE CALIFORNIA DEPARTMENT OF PUBLIC HEALTH (CDPH) "REGIONAL STAY-AT-HOME ORDER" WAS ORIGINALLY EFFECTIVE DEC. 6, 2020 FOR AT LEAST THREE WEEKS. IT IS EFFECTIVE UNTIL CHANGED DUE TO HIGH POSTIVE COVID-19 NUMBERS.
Both Inyo County and Mono County are officially in the Purple, most restrictive tier, "Widespread." as are most of California's 58 counties. Inyo County was placed into the Purple tier effective Tuesday, December 15th.
There is clear evidence developing that the pandemic is worsening as health authorities have feared, during the cold winter months.  Both positive cases of COVID-19 and deaths are at increasingly record levels.
Click on the following link or on the County icon to the left for latest report:  Mono County COVID-19 Response page.
[Note: Mono County posts DAILY and IN REAL TIME (current) throughout the day on their website.
[Special Note:  The

260 positive Covid-19 cases from the USMC Mountain Warfare Training Center

in October/November were removed from Mono County's totals toward the Blueprint for a Safer Economy by agreement (tier-adjudication) with the state. It was determined that the county should not be held accountable for the Marine Base Covid-19 outbreak or numbers, over which the county has no authority or control.]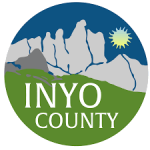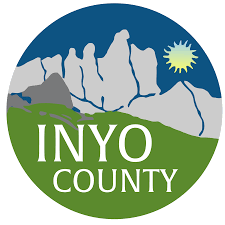 Click on following link or on the County icon to the left for the latest Inyo County report: COVID-19 Response Update web page.
[Note: Inyo County only posts the latest COVID-19 Report daily on Monday through Friday, generally around 4:30 p.m. There is no daily report for Saturday or Sunday until the following Monday afternoon, unless Monday is also a holiday.]

Click on the following link or on the "California ALL" icon to the left for an explanation of the state's "Blueprint for a Safer Economy" Four-Tier, Color-Coded System