In Orange County, officials completed an autopsy on the body of 23-year-old James Eric Rambeau of Bishop. He died Saturday at Northern Inyo Hospital from stab wounds.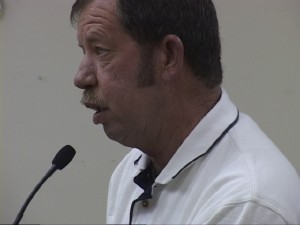 This murder case remains the subject of intense investigation by Inyo Sheriff's officers and the District Attorney's office. Inyo Sheriff Bill Lutze confirmed that the autopsy was complete but no information immediately available.
Sheriff Lutze said officers continue to process other evidence, serve search warrants and interview witnesses. This tragic incident unfolded Saturday night on the Bishop Indian Reservation, at least in part in a house on Winnuba Lane.
The suspect in custody, 18 year old Louis Laplat, was reportedly in this area for a short time. Other reports said that the victim, James Rambeau, had recently moved to Bishop with his family. Official sources said they believe his wife is expecting.
Laplat remained in the Inyo County jail on $1 million bail.