More than ten days ago, 22 year old James Rambeau of Bishop died from stab wounds.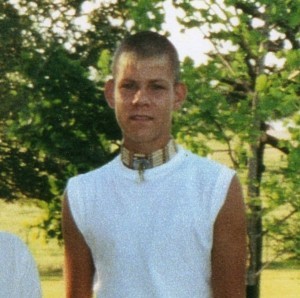 Authorities have said very little about what happened, as they continue with search warrants and questions for witnesses. Detective Sergeant Jeff Hollowell of the Inyo Sheriff's Department said that investigators are "trying to get the pieces together to proceed with the prosecution." Inyo District Attorney Art Maillet said there are two different versions of what happened that now remain under investigation.
Maillet did say that the victim definitely died from stab wounds. He said toxicology tests are pending but that it is known drinking was involved the evening of the murder. (Photo: James Rambeau)
The District Attorney did confirm that disputes developed among a few people, which led to the stabbing of the victim. The DA did file a murder charge against suspect Louis Leplat, 18. The young man was arraigned. Public Defender Elizabeth Corpora represents him.
Detective Hollowell said that since the murder investigators have served 4 search warrants in and around the Bishop area and interviewed 16 people who witnessed or had information regarding this case. He said investigators are still looking for other subjects who may have additional information.
Hollowell also said that the autopsy of the victim revealed the cause of death as Acute Hemorrhage from stab wounds to the chest. The detective said that evidence was turned over to the Orange County Sheriff's Department Forensic Services for blood serum examination, latent prints and trace DNA extraction. Those reports are all pending.
Hollowell asked that anyone with information on this case call the Bishop Sheriff's Substation at 873-7887.