– Press release
Author Judith L. Butler's family history reaches back four generations and stretches from Tonopah to Keough's Hot Springs, and from Big Pine to the Hamill Valley to the Eastern Sierra's Basque sheepmen.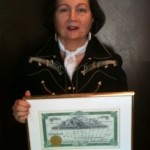 Coming from such a deep and interesting pioneer background, it's no wonder that Butler would gravitate to writing poems and stories about Nevada's silver boom days and the tumultuous times in the Owens Valley. More specifically, she has examined the lives of women during the pioneering era in her "Forgotten Women of the West" books, including "Nevada Belle" and "Miss Minnie." Her most recent title, "West of the Big Road," is a collection of short stories about the colorful characters of the Sierras and beyond.
Butler will be presenting a brief program and several readings from her books on Sunday, Oct. 13, from 3:30 to 5 p.m. at the Eastern California Museum, 155 N. Grant St., Independence. Light refreshments will be served.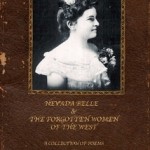 In the acknowledgements for "Nevada Bell," Butler sums up her effort to focus on the region's strong pioneer women. She writes, "I dedicate this book to all the forgotten women of the West who worked from sunup to sundown. Tilled the fields and baked the bread. Tended to children, livestock and the gardens. They are my heroines. Those women who live the everyday life with little fanfare or notice. Sadly their names will not be listed in any fancy history books."
Through poetry, Butler brings to life her great Aunt Veda, better known as Nevada Belle, who "lit up a room," whether in the mining camp of Tonopah, Nev., the streets of Chicago or the tree-lined avenues of San Jose, CA.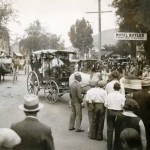 Tonopah, of course, is where Jim Butler started as a day laborer in the mines, until the day he found the richest lode of silver ore in the booming mining district. That find fueled the growth of an entire town, and Butler is heralded to this day as the "founder of Tonopah."
The Butler family also had a prominent presence in the Owens Valley, as the owners of the Hotel Butler in Big Pine, and several ranches in the Bishop area, including the Keough Ranch. Judith L. Butler's mother brought a touch of the Minaberry family's Basque heritage to the family.
For more information on Sunday's book event, call 760-878-0258.
Caption: The Motel Butler was located in downtown Big Pine. Eastern California Museum photo.
(Color photos) Judith L. Butler, and book covers.