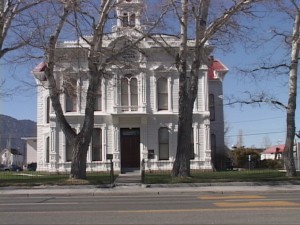 Assembly Bill 109, passed two years ago, was designed to keep certain long-term jail inmates in local jails instead of State prisons. A three-judge court and the U.S. Supreme Court ordered California to reduce its prison inmate numbers by this year. As part of that move, Mono County Sheriff Ralph Obenberger planned to go to the Mono Supervisors today with some new plans that will be paid for by AB 109.
According to today's Supervisors' agenda, the Sheriff's Office and Jail face new duties under AB 109. As a result of that, Sheriff Obenberger has asked for a new Public Safety Officer position, reclassification of the current jail Sergeant to a Lieutenant and two Corporals to Sergeants. He also wants to replace the jail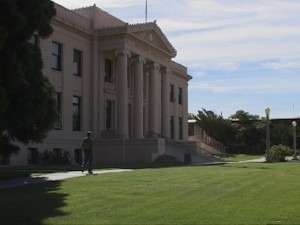 security and communications system among other items. The total cost of changes adds up to $371,645 all of which will be covered by AB 109 funding.
Meanwhile, in Inyo County, the Board of Supervisors planned to recess at noon for the Swearing-in Ceremony of Ms. Amy Shepherd as the new Inyo County Auditor-Controller. She fills the void left by former Auditor Leslie Chapman, who recently took the job of Chief Financial Officer for Mono County.
In other agenda items, the Agricultural Commissioner planned to conduct a public hearing for the continuation of the mosquito abatement program assessments to get public input.
The County Administrator also had scheduled a public hearing at 11:30am for an ordinance designed to raise the monthly salary of the Sheriff from $8,559 to $10,699.