Legislation that would allow ATVs to connect dirt roads to Owens Valley towns has cleared a major hurdle in Sacramento.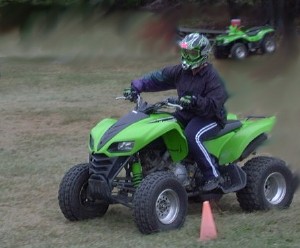 Local off-road enthusiasts are working on a plan that would help visitors enjoy the Owens Valley and surrounding areas by quad, rhino, and other ATVs. Currently, no laws exist to allow off road vehicles to drive on many local roads, both paved and dirt. While not heavily enforced, it is not currently legal to drive ATVs on popular dirt roads like Chalk Bluff and Silver Canyon. This legislation would change that, and allow ATVs to connect local dirt roads to paved roads that allow riders to drive into towns to get gas and food.
Dick Noles, the president of the Advocates for Access to Public Lands, has spearheaded this plan. He explained that he s not looking to make it legal to drive quads on all streets, but he is trying to find a way to allow off-roaders to drive to places like the Wye in Bishop, where food and gas are available.
The plan is to map out and advertise routes that visitors can use to link campgrounds to dirt roads and trails into popular areas like Coyote Flat and the Alabama Hills. With a mapped out, interconnected system of routes, visitors could drive their quads from the south end of the Owens Valley to the Bishop area. "ATVs are already here," Noles says. "We're just trying to get them organized."
The legislation is already through the Assembly. Earlier this week, the legislation sponsored by Inyo Assemblywoman Connie Conway, passed the Senate Appropriations Committee with a unanimous vote. Noles says that the bill is next expected to go to the full Senate, and if approved, could be signed by the Governor in September.
If the legislation passes, Noles says that he will work on the plan with the Inyo Road Department, Highway Patrol, local chambers of commerce, and anyone else who wants to weigh in.
For now, with the legislative process underway, Noles says, that "There is still a lot of work to be done."