The California Attorney General's press office responded to Sierra Wave's recent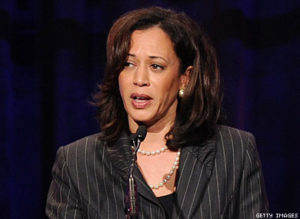 questions about new medical marijuana guidelines. A spokesperson said, "The Attorney General is talking to a wide group of stakeholders and reviewing case law." Officials said there is no time frame for when Attorney General Kamala Harris will publish her guidelines on medical marijuana.
So, where does this leave Bill Crosby of Mammoth Lakes? Narcotics agents arrested him nearly 7 months ago on alleged drug crimes, but the Mono District Attorney has never filed charges. In May, Assistant District Attorney Tim Kendall said that a draft Attorney General's opinion on medical marijuana was expected soon, with the implication that this could impact Crosby's case.
Crosby maintains he followed medical marijuana laws and was illegally subjected to a search and arrest. In fact, in June, Crosby filed a civil suit in federal court against the Town of Mammoth Lakes and Mono County. He has alleged deprivation of civil rights; unauthorized access to a protected computer; racketeering activity; negligence, negligent hiring, training and supervision of law enforcement officers; false arrest and imprisonment and other allegations. His suit asks for $33 million in damages.
Local sources who wished to remain anonymous suggest that the 7 month delay in prosecution would mean a dismissal of any case against Crosby in Mono County at this point. The same source called waiting for new guidelines a "smokescreen" to cover up misdeeds by MONET.
Meanwhile, Mr. Crosby has reportedly withdrawn involvement with any activities concerning medical marijuana and has gone back to his real estate career, reportedly diminished by the arrest.