The Mono County Sheriff's Department reports that on the afternoon of Tuesday, November 1, 2011, at approximately 4:00pm, the Sheriff's Department dispatch received a call regarding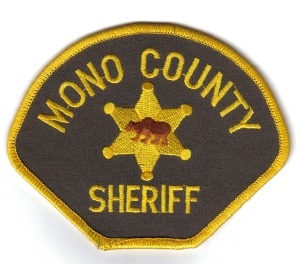 the report of an adult female possibly attempting suicide in the Chalfant area.
California Highway Patrol and Chalfant Fire Department were the first agencies to respond to the scene. CHP attempted to make contact with the female inside her residence to find that she had already left the location. Mono County Sheriff's deputies located the female walking down the street. Deputies then transported her to Mammoth Hospital without incident for further evaluation and care.