Investigators with the Bureau of Alcohol Tobacco and Firearms have been brought in to investigate the fire that destroyed the Bark Ranch, but so far there is no word as whether or not the fire was started by accident or if someone set out to destroy the building.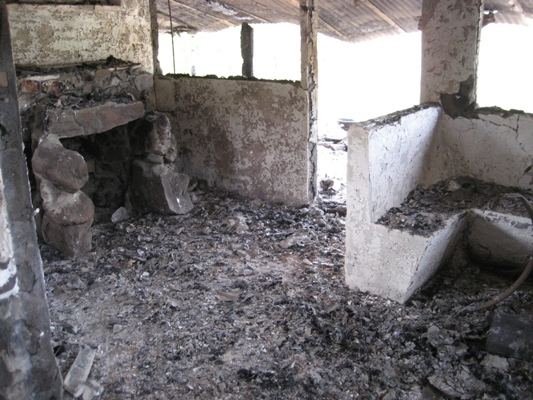 A popular stop for people driving the rugged roads of that region, the Barker Ranch had become famous for being the last hide out of the murderous Charles Manson cult. The Manson Family only stayed at the Barker for a short period of time, but the ranch lived on until this fire that occurred near the first weekend of May.
Terry Baldino with Death Valley National Park reports that an investigator from the Bureau of Alcohol, Tobacco, and Firearms has been to the cabin in the Goler Wash, near Panamint Valley. The investigator believes the fire started either just inside the cabin or on the front porch. Baldino says that the ATF investigator took samples of the debris for analysis to see if it could be determined what might have started the fire. A small charcoal grill was also removed from the site.
Baldino says that the ATF agent felt that there may not be enough information to determine whether the fire started accidentally or was arson caused.
The cause of the fire is yet to be determined, as is the future of the structure. People who enjoyed visiting the Barker Ranch have contacted the Park Service to offer their help if there is an effort to rebuild. Baldino says park staff hopes to get someone with experience in historic structural stabilization to give us a better sense of what if anything is salvageable.