Before the big storms hit the Eastern Sierra, a storm of anger had erupted over AT&T cell phone service. Some problems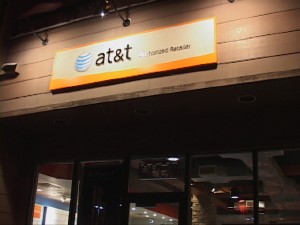 still exist.
When the big phone company switched customers from Alltel to AT&T, customers in Benton and the whole Tri-Valley area found they had no service at all. Some in Mammoth Lakes had problems as did others in Inyo County.
Storm problems have eclipsed the AT&T issues, but Mono Supervisor Hap Hazard managed to get AT&T's attention and a commitment to make things right. They promised to get phones working in the Tri-Valley area by December 15th.
When asked about progress, Supervisor Hazard said it seems the Benton area now has service although Chalfant may still have some problems. Supervisor Hazard said that he went to the AT&T office in Bishop and asked them to call some of their customers to see if service were established.
Hazard said the AT&T workers did not succeed in making contact. Hazard surmised that the rough weather may limit access to some of the sites.
AT&T admitted that they had problems with several cell towers. They claimed they were working "as quickly as possible" to address the problems.