The major switch from Alltel to AT&T for Inyo-Mono cell phone customers turned into a painful experience for some.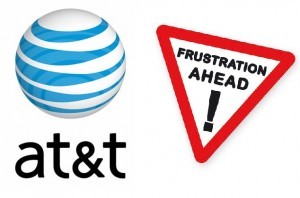 Service in Benton and Hammil simply died in places. Others in Mammoth Lakes and Inyo complained about a sudden drop in service too. Mono Supervisor Hap Hazard went to work to do what citizens found impossible.
Hazard made it his mission to actually talk to someone in authority at AT&T. Several citizens reported to Sierra Wave their futile efforts to contact someone who cared or who would discuss issues beyond a prepared script.
Supervisor Hazard received citizen complaints and emailed back that he would try to do something about it. His latest email includes an AT&T response from what Hazard said was their "legal staff, management, technical people, and engineers."
The AT&T response comes from Eric R. Johnson of External Affairs. It says, "AT&T recently discovered that some of our former Alltel customers who received new AT&T phones have encountered network issues in Mono and Inyo Counties. Our teams in the field," he wrote, "are working diligently to address these issues at the four cell sites."
The email went on to say that AT&T phones will be working in the greater Benton area, including Hammil and Chalfant Valleys, no later than Wednesday, December 15th, barring unforeseen technical or environmental issues. All required network equipment is on-site and we have commenced testing."
They also expect AT&T phones to be working in the Ancient Bristlecone Pine Forest area by the end of December. Teams are also working on service at Mt. Patterson and Rogers Peak.
Finally, they say that customers with the new AT&T phones can reactivate their old phones by bringing them to one of the stores in Bishop or Mammoth. Then, they apologize for the inconveniences.
Supervisor Hazard promised to keep everyone updated.