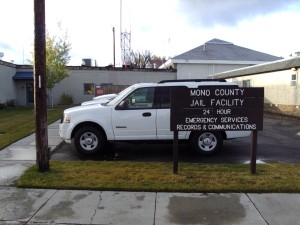 On the morning of June 18, 2013, at approximately 7:40am, Mono County Sheriff's deputies were traveling northbound on Hwy 395 when they noticed smoke just south of Hwy 167 on the west side of Hwy 395 in the Mono City area. It appeared that approximately ¼ acre of land/brush was burning. The fire appears to have been started by an overhead power line that caught fire.
The Mono County Sheriff's Office, California Highway Patrol, Mono County Paramedics, Bridgeport Fire Department, Lee Vining Fire Department, Mono City Fire Department, June Lake Fire Department, Mammoth Lakes Fire Department, and Long Valley Fire Department all responded to the area. For safety purposes, CHP closed the Lundy Lake Road at Hwy 395 to prevent public entrance into the fire area. At this time, all roads are now open.
There is no current threat to homes in the Mono City area or the Lundy Lake area or to anyone traveling on Hwy 395. The fire is about five acres with fire personnel making good progress in full containment. Any further updates will be given via the fire authorities should conditions deteriorate or change.
Written and prepared by: Jennifer Hansen, Public Information Officer