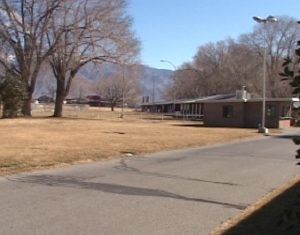 Even as the Tri-County Fair got underway this week, news surfaced that an embezzlement may have taken place within Fairgrounds operations. The Manager no longer works for the Fair and the California Highway Patrol Investigative Services Unit is looking into the report of missing money.
At week's end, when asked how much money is missing, the President of the Tri-County Fair Board, Sam Dean said the Board "doesn't know." He said, "Investigators have our paperwork." Dean declined to comment beyond that.
Public Information Officer from the CHP Investigative Services Unit, Officer Mario Lopez, told Sierra Wave Media that the unit is investigating the report of possible missing funds. He said that he could not conclude that a crime of embezzlement or any other crime has occurred. Officer Lopez said that the investigation is in early stages. He said, "I can't release any other information. We are collecting statements and evidence. I don't want to jeopardize the investigation."
Sierra Wave Media had called the Fairgrounds Office on Tuesday for comment. We asked for Manager Rebecca Bragdon and were told she no longer works at the Fairgrounds. However, Bragdon's attorney, Gerard Harvey, said that she does still work there and is on paid, administrative leave.