Reports from Bridgeport confirmed that Mono County Assessor Jim Lovett was jailed today on allegations of Driving Under the Influence.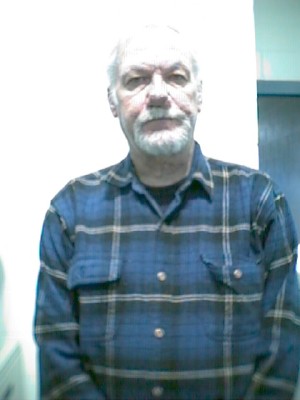 A spokesperson at the jail said that Mr. Lovett would likely be released later. Our reporter in Bridgeport, Tony Dublino, said that reports from the courthouse had indicated a possible disturbance in the Assessor's office earlier.
A CHP report on Lovett's arrest says that the 64 year old Lovett was driving a blue Jeep Liberty southbound on 395, turning onto SR 182 when a Sheriff's deputy noticed a broken windshield, defective taillight and expired registration. Deputy C. Callinan made an enforcement stop and said that while he was speaking to Mr. Lovett he "noticed an odor of an alcoholic beverage coming from within the Jeep and confirmed that he had been drinking."
Officer Callinan asked a CHP officer to respond to the location of the traffic stop to conduct a DUI investigation. CHP Officer D. Huffer responded and after administering a series of field sobriety tests placed Mr. Lovett under arrest for driving under the influence."
Officers said that they transported Lovett to the Mono County Jail where he provided a sample of his blood, fulfilling the requirements of submitting to a chemical test and then booked for driving under the influence. The CHP said that Mr. Lovett's blood will be analyzed by the State of California Department of Justice.
Lovett currently faces a recall election in June, which was ordered by the Board of Supervisors 8 days ago. Throughout last Summer, the Mono county Board of Supervisors clashed with Lovett over his job performance amid allegations of alcohol abuse.
Lovett routinely shrugged the accusations, maintaining that he only drank alcohol after work. The Supervisors were not convinced by Lovett's assurances and rescinded his county auto allowance in the face of liability concerns.
Prior to his arrest Wednesday, Lovett had been at work in his office. According to anonymous sources, he was exhibiting erratic behavior, "barking" at employees and had verbal confrontations with at least two employees before heading off in his personal vehicle.
Although specific details have yet to be released, sources say that authorities were tipped off that Lovett was intoxicated and driving.