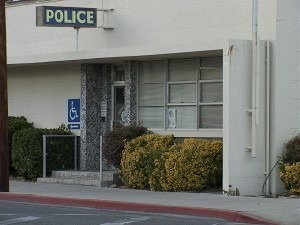 The Bishop Police Department issued the following press release regarding the arrest of 21-year-old Rene Perez Martinez of Dyer, Nevada.  He was arrested and booked on assault with a deadly weapon, kidnapping, battery with great bodily injury, false imprisonment and mayhem.
"On January 13, 2013 at 1:23am, the Bishop Police Department responded to a report of a very upset female sitting in the rear of Rusty's Bar. Officers arrived on scene and found a female victim, badly injured and in need of medical attention. Symons Ambulance was dispatched to the scene to assist with the injuries. Officers were able to determine the female had been taken by an unknown male suspect, wherein she was beaten and injured severely.
Before being transported to Northern Inyo Hospital, the victim was able to give officers descriptive information regarding the unknown male, which would be a key component in locating the suspect.
Officers conducted several hours of searches and witness contacts, from the area of the bar and many residences throughout the E. Line Street area. Officers, along with the assistance from the Inyo County Sheriff's Department, were able to locate the suspect at a residence on the 300 block of E. Line Street.
Rene Perez Martinez was arrested for the above listed charges. He was later transported to the Into County Jail, where he is being held on a $500,000.00 bail and is currently waiting an arraignment."