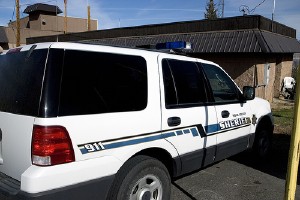 A fight in Bridgeport has led to the arrest of a juvenile for felony assault.
Mono Sheriff officials say that the incident occurred on Saturday, July 17, at about 7:21 pm. Deputies were called out to a report of a possible juvenile assault in the Bridgeport area. Officials say that when officers arrived on scene, they found that two juveniles had been fighting, and one of the juveniles was alleged to have struck the other with a handheld fire extinguisher.
Sheriff officials say that the suspect juvenile was arrested for assault with force that could cause great bodily injury and is still currently in custody at Juvenile Hall in Independence. The other juvenile voluntarily sought medical treatment after the incident due to the injuries sustained during the assault.
Names, ages, and gender are being withheld due to the fact that the individuals involved are minors.