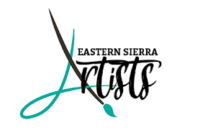 CALL FOR ARTISTS, NON-PROFITS AND ORGANIZATIONS
DEADLINE TO APPLY: Now til March 15, 2022
EASTERN SIERRA ARTISTS has received a grant from the City of Bishop for artists to create window installations in vacant storefront windows along Main Street focusing on those along South Main St. There are approximately 7 vacant windows, some have 2 separate panels,
in 4 businesses. This Pilot Program is designed to reinvigorate Main Street.
Applicants must be able to complete their projects no later than May 20, 2022, in time for our Mule Days visitors.
PROJECT PROPOSALS
Artists/Applicants will be asked to submit a design ASAP. There is limited amount of funding for materials and a small stipend for the artist. Artists/applicants will be asked to submit a design (written description/rendering); a budget to include total costs for the project including materials; and a timeline including number of hours expected to complete and tear-down the project.
ARTIST SELECTION CRITERIA
– Priority will be given to artists who live locally.
– The design of the artwork should reflect content that is relative to our community and our regional character, promoting or reflecting regionally relevant social, environmental, historical, cultural and/or other topics.
– Installations should be designed to be viewed from the street: it should not be anticipated persons viewing the installation can enter the building.
– Artwork will be the property of the artist (or non-profit).
– The installation should be able to be lit at night and preference will be given to installations that animate downtown Bishop after dark. All but 1 of these windows has access to electricity. The simplest and least expensive lighting is clamp lights with hoods.
– Completeness of art proposal including strong artistic vision, estimated budget including materials, hours expected to complete project through de-installation, and site considerations.
– Can the project be completed within the timeline and ready for viewing by May 20,
2022.
– Artists should indicate their top preferences for available windows, but it can't be guaranteed that is the space that will be available. Storefronts are: Ben Franklin's, Culver's Plus, the former Inyo Council for the Arts, and the former Bishop Martial Arts. See our website for photos and dimensions.
EXAMPLES OF INSTALLATIONS & MORE INFORMATION
– Artists may fill a space with their work. A sign should be added if the artwork is for sale with contact information and possibly prices. If work is for sale, artists will not be compensated for the installation.
– Some vacant spaces are very deep and the installation may need to have a backdrop.
This could be a great panel for telling a story or promoting their organization. We have available several 3-4ft. X 8ft. Pegboard panels which could be covered with mural paper or canvas to paint on.
– Non-profits, school groups, or others may participate but should anticipate the intent of the grant is primarily to activate windows with art and are encouraged to work with an artist.
– The program is funded through June 30, 2022. The artist, property owner and ESA may agree to extend the installation and this will be reflected in a change to the contracts.
– There is no Liability Insurance to cover the artwork. It is recommended that the artist or organization supply their own insurance to cover loss or damage. The value of the artwork should be determined by the cost of materials and the hours of labor. Photos of the
completed installation are strongly recommended.
PROPERTY OWNERS
– Property owners will receive several benefits by providing use of their storefronts but will not be paid to participate. Increased attention could lead to rental of properties, and property owners will be recognized in promotional material of the program.
– ESA will clean their space and windows prior to installation and leave the space cleaner than how we received it, but neither ESA not participants will be responsible for pre-existing damages or building improvements. Pre-existing conditions will remain.
– Owners will be asked if they carry General Liability Insurance.
– Owners will supply electricity.
– The project manager will work with Owners to supply access to the space. The project manager will then work with the artist(s).
This is an exciting project to help beautify Downtown Bishop and show off the incredible
talent we have in the Owens Valley!
For more information, contact Gaye Mueller at [email protected] or phone/text (760)937-2942. Designs can be mailed to 315A East Pine St., Bishop, CA 93514. Please see EasternSierraArtists.com for photos of windows, artist contract,
Business Owner contract and ideas from other window installations.
APPLICANT NAME (Artist, Non-Profit or Organization