John Thomas Christiana, the man accused of burning the Schulman Grove Visitor Center to the ground, has been found incompetent to stand trial for the criminal charges against him.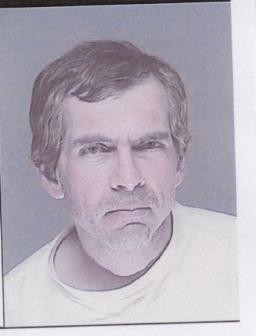 The competency trial for Christiana was held on Thursday, April 16th. The result, according to the Inyo District Attorneys Office, is that the judge found that Christiana did not fully understand the nature of the charges against him and that he was unable to assist in his own defense. In other words, Christiana was found not competent to stand trial.
The 47 year old had undergone psychological evaluation before the competency hearing. Christianas myspace blog stated that he thought the US government had planted a chip in his brain to read his thoughts. Christianas writings claim that the US Secret Service informed him of the chip when he was detained by the Secret Service in Crawford, Texas in 2008.
Christiana was arrested in September after multiple burglaries of vehicles at South Lake and Big Pine Creek and a DWP cabin. Christiana was charged with grand theft, vehicle theft, burglary, and receiving stolen property and vandalism. A pistol allegedly stolen from a home off of Glacier Lodge Road led to additional charges.
At the time of the arrest, there was much public speculation that Christiana was responsible for the fire that destroyed the Schulman Grove Visitor Center. On April 10th, the Inyo District Attorneys Office added arson related charges against Christiana for that fire to the list of criminal charges.
By being found not competent to stand trial, the criminal proceedings have been suspended until Christiana restores his competency. In the meantime the District Attorneys Office reports that Christiana has been referred to the County Behavioral Health Department.
At last word, where he would go and what sort of treatment Christiana will receive has not been determined.