The Inyo District Attorneys office has filed arson related charges against 47 year old John Thomas Christiana for the fire that destroyed the Schulman Grove Visitor Center on September 4th.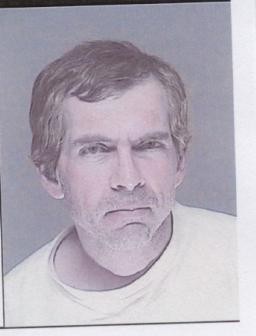 Christiana has been in the County Jail on vandalism charges related to a string of smashed up cars at local trailheads.
Christiana was arrested in September after officers noticed a strong smell of gasoline near the Lone Pine School. Officers say that the suspect was in possession of a vehicle reported stolen in July. Containers of gasoline were found in the vehicle, according to deputies.
Christiana had been charged with grand theft, vehicle theft, burglary, and receiving stolen property, along with possession of a stolen pistol, and vandalism. He remains in custody.
At the time of arrest, there was much public speculation that Christiana was connected to the fire that burned the Schulman Grove Visitor Center to the ground and could be involved in an act of vandalism at the White Mountain Research Station facility on the 14,000 foot summit of White Mountain.
At last word Christiana had not been charged in Mono County for anything related to the White Mountain Summit Station vandalism, but on Friday, the Inyo District Attorneys Office did charge Christiana with willfully setting fire at the Schulman Grove Visitor Center with a device designed to accelerate the fire.