Just after midnight Friday, Mammoth Police arrested 45-year-old Irene Susana Muinos on arson related charges.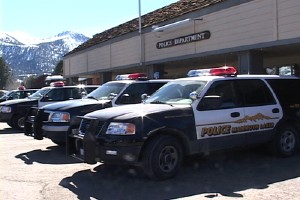 Mammoth Police Sgt. Karen Smart reports that officers were called out to a local condominium shortly after midnight on January 8th regarding a suspicious fire.
It appears a dispute over late night noise led to the incident. Smart says that a visitor to Mammoth arrived at the condo at about 11:00 pm on January 7th, along with his wife and two children aged five and three. A full time resident of the complex, Irene Susana Muinos, allegedly confronted the visitor twice regarding noise the family was allegedly making while unloading their car and getting settled in the condo, Sgt. Smart explained.
Shortly after the second confrontation, Sgt. Smart says that the victim reported that a smoke alarm inside the condo went off and he saw a fire burning on the floor in front of the door. It appeared that some sort of liquid had been poured under the door and lit on fire, which in turn spread across the linoleum floor, Smart reports. The visitor put the flames out with water from the kitchen and called 911.
After additional investigation, Sgt. Smart says that officers arrested Munios for setting a fire in an occupied dwelling.