Inyo County Sheriff's Office press release
On Friday, September 4, 2015 at approximately 7am a multiagency operation was conducted in the Big Pine and Bishop area.  Approximately 34 locations were checked for compliance to ensure that the person or persons who are living there are adhering to the terms and conditions of probation or parole.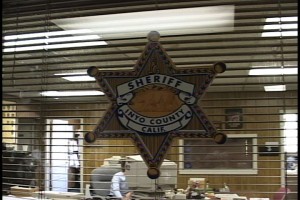 Four arrests were made during the operation:
Brian Dehaven 34-years old: Violation of Probation (3-day incarceration)
Rachel Chandler 39-years old: Violation of Probation ($50,000 bail)
Felis Landa 27-years old: Outstanding Warrant, Violation of Probation, Possession of Controlled Substance, Assault with a Deadly Weapon, Brandishing a Weapon, and Vandalism ($50,000 out of Inyo County, and no-bail out of Mono County)
Justin Wilcott 53-years old: Outstanding Warrant ($5,000 bail)
*All arrest were made without incident
This operation is an ongoing effort to ensure the safety of the citizens and to maintain compliance with those individuals who have been placed on supervision after the conviction of a crime.
"We want to ensure that the persons placed on supervision continue to meet the obligations they agreed to, and at the same time ensure the public's safety," stated Inyo County Sheriff Bill Lutze.
The following agencies participated in the operation: Bishop Police Department, Mono County Sheriff, Inyo County Sheriff, Inyo County Probation, California Highway Patrol H80, and Olancha Fire Department's Tactical Medic Team.