"You work for us. This is what we want." Russ Markman of the Save Klondike Citizens Committee told the Inyo Supervisors that locals want them to take over Klondike and keep it open to motorboats and jet skis. Inyo Board members squirmed between their demanding constituents and the DWP.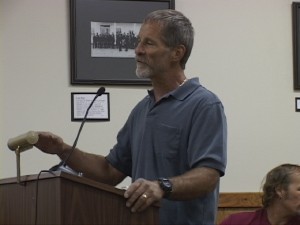 Markman went so far as to say that if the Board failed to support citizens, they would look for new supervisors to vote in. With 1500 signatures on petitions for Klondike, the threat packed some serious punch.
The Supervisors turned to DWP's Clarence Martin in the audience and pushed him to inspect for quagga mussels, the invasive pest that led to the ban on motorized craft at Klondike. Martin said that the quaggas are too dangerous to ignore and that volunteers to handle inspections or safety at the lake was too risky.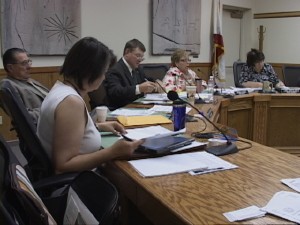 Supervisors fumbled over water agreement documents that said DWP shall maintain Klondike for water sports. They got hung up on legalese until Board Chair Bev Brown tried to shame DWP into taking charge. Mr. Martin declined.
Finally, the Board agreed that two of its members would meet again with DWP and the citizens' group. They also agreed to contact the DWP Commission to come to Bishop for a meeting on Klondike.
Meanwhile, DWP still plans to ban jet skis and motorboats starting Friday, May 15th.