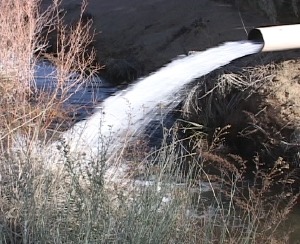 Recently, Inyo County and the Los Angeles Department of Water and Power were fighting over fighting – an apt phrase for the two entities' relationship.  In this case, Inyo County had disagreed with LADWP's pumping plan last year.  Then, LA disagreed with how Inyo proposed to disagree over the pumping plan.  The whole procedural issue went to arbitration.  DWP won, technically, but Inyo also won some helpful side remarks by the arbitrators.
Last fall, Inyo and LADWP were arguing over the City's pumping plan.  LADWP then claimed that before any change in the pumping plan, Inyo would have to show measurable and significant damage attributed to pumping and a mitigation plan for the damage to come.  Inyo disagreed. The arbitration panel went, unanimously, with DWP.
Inyo Water Director Bob Harrington had raised the concern that the dispute process could take two years under the arbitration panel's decision. By then, the pumping and possible damage would be done. Harrington said the panel noted that the steps required with a dispute could be done all at once rather than one after another, taking less time.
More significantly, the arbitration panel noted that the main goal of the Long Term Water Agreement between DWP and Inyo is to avoid impacts from groundwater pumping.  LADWP officials have often said they see the goal as allowing groundwater pumps to do damage and then mitigating after the fact.
Inyo believes, and so did the arbitration panel, that mitigation is only used if the primary goal of the agreement – to avoid impacts – has failed.