Tuesday, one former Mammoth Police Officer and a current officer appeared for a confidential appeal hearing at a conference room in Mammoth lakes.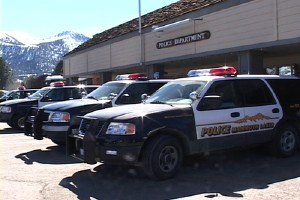 Town Manager Rob Clark confirmed that an administrative appeal was underway for former Sergeant Eric Hugelman and Officer Dan Casabian. The two officers had been the subject of disciplinary action related, in part, to a bar brawl in Bishop. Manager Clark explained that under the rules the officers have the right to appeal.
The town hired an administrative hearing officer to handle the appeal hearing. The content of the proceedings is confidential.
It was last October that the Inyo District Attorney's office filed disturbing the peace charges against Hugelman and Casabian in connection with a fight behind Rusty's Saloon. An internal affairs investigation followed in Mono County. Police Chief Randy Schienle had said at the time that "We meted out appropriate discipline to the officers. Eric Hugelman," said the Chief, "was terminated. Officer Casabian was disciplined."
It is these disciplinary actions that the two officers chose to appeal.
Meanwhile, in a completely separate case, a civil rights lawsuit filed against Mammoth Police was expected to go to court this month. A suspect has alleged his civil rights were violated when officers used a taser to subdue him before arresting him.