– Press release from the Mammoth Lakes Police Department
On Thursday, November 20, the eighth semi-annual Town Hall meeting sponsored by the Mammoth Lakes Hispanic Advisory Committee was held at the Grand Sierra Lodge.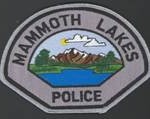 Approximately 50 community members attended and heard presentations from representatives of Community Services Solutions who provided information on obtaining medical coverage, the Mono County Department of Behavioral Health on services they provide, Wild Iris on domestic violence counseling services and foster, Mammoth Lakes Housing about services, and the DMV.  Jose Melara, the Office Manager of the Lancaster DMV Office provided information on AB 60 which takes effect on January 1.  AB 60 will allow undocumented persons the ability to obtain driving privileges so long as they meet specific criteria.
The series of Town Hall meetings have been well received by the community.  The goal of the Hispanic Advisory Committee is to educate the public and improve understanding and communication between law enforcement and the community.
Special thanks go to the Mammoth Mountain Ski Area for making the Emerald Room at the Grand Sierra Lodge available and the following restaurants who provided food for the participants:  Subway, Von's, Dominos, Lakanuki, Twomeys, Gomez's, Smokeyard, Salsas, and Goodlife.