The four year old murder case in Mammoth Lakes would be completely cold if not for the efforts of Mammoth Police Sergeant Paul Dostie and the Anthropologists who have helped him keep the case warm.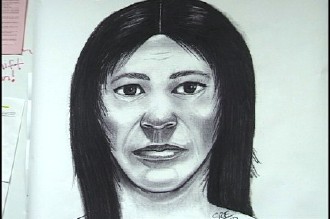 Four years ago, a man on a walk found human remains in a shallow grave above the Shady Rest Campground. Forest Service employees had reported seeing a couple believed to be the murder victim and the suspect.
When the case started, investigators didnt even know the female victims name. A forensic artist was able to create a drawing of the womans face, but Sgt. Dostie also enlisted the help of the academics. Using DNA samples, an anthropologist from UC Davis matched the material to a specific village in Mexico. When FBI agents brought the forensic drawing to the village in Oaxaca, they found a woman who said that the picture could be her missing step daughter, Barbara Pacheko Santiago.
Now Sgt. Dostie has enlisted help from another anthropologist. This time its a pollen expert from Texas A&M, Vaughn Bryant. Professor Bryant studies topics like past environments, the origin of agriculture, and pre-historic diets, but he also does criminal work.
Sgt. Dostie says that a local Forest Service botanist helped gather pollen samples from about 40 different plants, trees, bushes, and grasses at the site of the shallow grave in Mammoth Lakes. The idea is for Professor Bryant pour over the murdered womans clothing to see if he can identify any pollen that seems out of place. In theory, this could show where the victim could have been before she met her end in the Eastern Sierra.
Sgt. Dostie says that once again the anthropologists are helping us with our murder case.