A new state budget cut could lead to additional cuts and layoffs for the Town of Mammoth Lakes.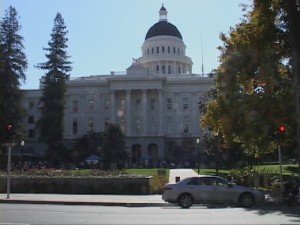 This bad news stepped on the heels of budget troubles that led to the elimination of nine jobs and some Fridays off without pay for Town staff.
Stuart Brown with the Town of Mammoth reports that the California State Controllers Office has informed Mono County and the Town that a change in the way that schools are funded in Mono County will have a major impact on the portion of property tax that the state pays back to the Town and County.
The budget hit is expected to be close to $1 million dollars.
With an annual budget of about $18.5 million, an additional loss of $1 million could have significant effects. There could be additional layoffs and cuts to services, according to Brown.
While the town general fund may take yet another hit, the Mammoth Unified School District is not expected to take a big cut related to this funding change.
Town Manager Rob Clark says the change could reduce Town revenues by over $1 million, however, it has no impact on the school district.
Clark says that it will be very hard to make up for the revenue hit. How the loss of an additional $1 million will affect the town staff and services is not yet known for certain. Clark is hopeful that the Town and the County can work through the convoluted and complex state budget rules to deal with the problem on both a short term and a long term basis.
Mono County administrator Dave Wilbrecht, says the issue is very complex and we are working together to fully understand all the legal and factual issues involved.
Town and County officials will discuss what to do about this large budget cut at a meeting on Thursday.