Some call him an escapologist. Criss Angel, magician extraordinaire has walked on water, levitated above the Luxor Hotel in Las Vegas, floated between buildings, and even cut himself in half.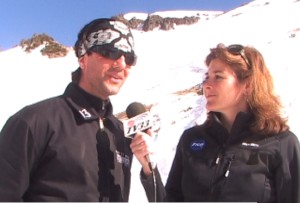 Check out his show, Criss Angel Mindfreak on the A&E Network. The stunning illusions mentioned appeared on his show. This week, Angel made the trip to Mammoth Mountain for another incredible stunt. This time Angel's crew planned to handcuff him, put him in a coffin and bury him under 6 feet of snow. Extras gathered at Mammoth Mountain Tuesday to make the trek up the slopes to a spot Angel's crews had chosen for his stunt. Of course, filming the actual stunt was off limits. We'll all get a look at that on Angel's show August 12th.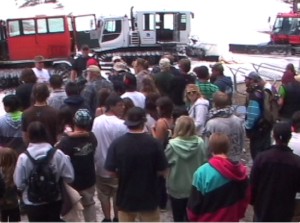 Cleland Hoff caught up with the magical star before the outrageous stunt. Angel told her that he will definitely come back to ski Mammoth. Why did he pick Mammoth for his next stunt?
Angel said he wanted to "push my own envelope and create one of the greatest escapes of my career. I thought Mammoth was the perfect place," he said. The stunt involved a handcuffed Angel in a coffin under 6 feet of snow on Mammoth Mountain. He said the temperature would be about 20 degrees. He would wear no gloves and hope to escape from under 5,000 pounds of snow in 30 minutes. Wow.
Check it all out, August 12, A&E, Criss Angel Mindfreak.