Your life doesnt stop by winning medals. Its only the beginning. And if you have the true Olympic spirit, you have to put it back into the world in meaningful ways. Andrea Mead Lawrence offered that advice as she carried the Olympic torch on its journey to the 2002 Winter Olympics in Salt Lake City. Last night, with many family members at her side, Lawrence died at her home in Mammoth Lakes. She was 76.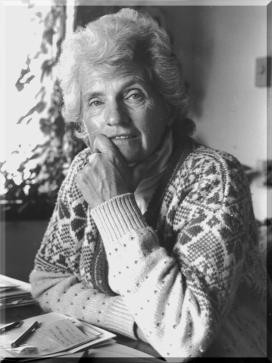 Lawrence became the environmental conscience of the Eastern Sierra, and she backed it up with determined action. The same kind of resolve that took her to Olympic stardom at the Oslo Games in 1952. The famous film of her fall followed by a miraculous win says it all. She took away the gold in both the slalom and the giant slalom events. Andrea Mead made the U.S. Olympic team at 14 and at 18 won 10 of 16 races she entered. She placed second four times – a record still unequaled by any American. She had been selected as captain of the U.S. womens team at age 19. She appeared on the cover of Time Magazine that year before she won the gold.
Lawrence also competed at the 1956 Winter Olympics and placed fourth in the giant slalom. She was inducted into the National Ski Hall of Fame in 1958.
Earlier, in 1951, Lawrence married U.S. Ski Team member David Lawrence. They moved to Aspen, Colorado in the 1960s where she became a member of the towns planning board. After the couple separated in 1967, Lawrence moved to Mammoth Lakes with her five children. She helped found the Friends of Mammoth to fight a proposed development. Lawrence served on the Mono Board of Supervisors for 16 years. She also served on the Air Pollution Control District board and was instrumental in negotiating with DWP over the clean-up of the Owens Dry Lake dust.
In 2000, Lawrence discovered she had cancer. She fought it hard. In 2003, She founded the Andrea Lawrence Institute for Mountains and Rivers, committed to conserving mountain environments and communities in the Eastern Sierra. Lawrence was a long-time advocate for the preservation of Mono Lake.
As one acquaintance said today, Andrea was a strong spirit. She was a thoughtful one, too. On her wall this quote from T.S. Elliot And the end of all our exploring will be to arrive where we started and know the place for the first time.
Services for Andrea Mead Lawrence are pending.